Arch. Luca Galbusera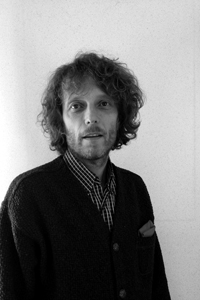 Luca Galbusera was born in 1966 and, after a long period of study and work in Milan, he is now based in Genoa.
Following scientific studies, he graduated in Milan at the European Institute of Design in 1987 as Interior Architect. In the same year, he took part in the competition for the recovery of the Diurno Hotel in Oberdan Square in Milan, winning third place with his project for a multipurpose musical research center.
In 1991 and in 2003 he was recognized for the planning of holy objects during the KOINE' competition. In 1993 he received a special mention at the competition "L'Oggetto Neoeclettico" (Neoeclectic Object) during "ABITARE IL TEMPO" exhibition in Verona with the fine China tea set "Bijoux."
Since 1994 he has been working as a freelance dealing with industrial design, brand design, graphic design and interior architecture.
In 1997, the steel cutlery set FLORA produced by MEPRA was selected to be part of the permanent collection at the Museum of Architecture and Design THE CHICAGO ATHENAEUM.
Galbusera currently works with several companies including MEPRA, DOMINO, ONLYLUX, ARTI & MESTIERI, SNIPS and RCR.
As a designer, he has been thoroughly investigating the artistic potential of many different materials such as steel, glass, porcelain, wood and plastic, taking particular care in combining the expressiveness of design with production needs.
Galbusera's objects play down the image of the industrial product, supporting experimentation with tradition, making them attractive and familiar through a hint of irony.